Racquet Preview: Solinco Blackout & Whiteout [Tennis.com]
The brand best known for its high-performance strings is adding two new racquet lines to its portfolio
—
By Jon Levy via Tennis.com (Original Article)
Tour Bite. Hyper-G. Confidential.
Players who know string, know Solinco. While the company also makes accessories such as bags and overgrips, it's their strings—most notably the three aforementioned polyesters—that have garnered its strong reputation amongst serious players of all stripes. However, Solinco has always had its sights set on being a complete tennis brand, and not having any racquets in its lineup left a gaping hole. But that's about to change with the upcoming release of the brand-new WHITEOUT and BLACKOUT racquet franchises.
Adding racquets to the portfolio may seem risky, but there was a time not long ago when Babolat was thought of as just a string brand. Then they created the Pure Drive, seeded it with a bunch of juniors and pros—including a charismatic, hard-serving American named Andy Roddick—and the rest is history.
That would obviously be a best-case scenario for Solinco. Knowing the competitiveness of the racquet marketplace, their initial goals are much more modest. They've previously released a few models over the years, but none enjoyed much traction. But after investing more time, capital and know-how in these racquets, the company believes they've created worthy frames that a wide range of players will enjoy.
We spoke with KT Kim, Director of Solinco Sports, to get the more details on the new WHITEOUT and BLACKOUT lines.
Why did you feel like the timing was right to launch these racquets?
Our vision has never been to be just a string brand. Our mission has always been to equip players with everything they need to play tennis at the highest levels. Early on we were focused on strings, and that's the segment where we built our name in the marketplace by bringing innovative products to market. But our goal has always been to be a head-to-toe equipment brand.
It was almost four years ago when we really decided to commit the time, energy, money and resources to this racquet project. We really wanted to get the right people on board to make an impact. There were two seasoned industry experts in particular that have been part of process for years. We brought on a premiere racquet engineer who has been the head of research and development at multiple racquet companies and in the industry for decades. The second specialist was Roman Prokes, who has decades of experience testing, customizing and perfecting equipment for every type of player, from world No. 1s to weekend warriors, and he's been intimately involved in the whole process as well.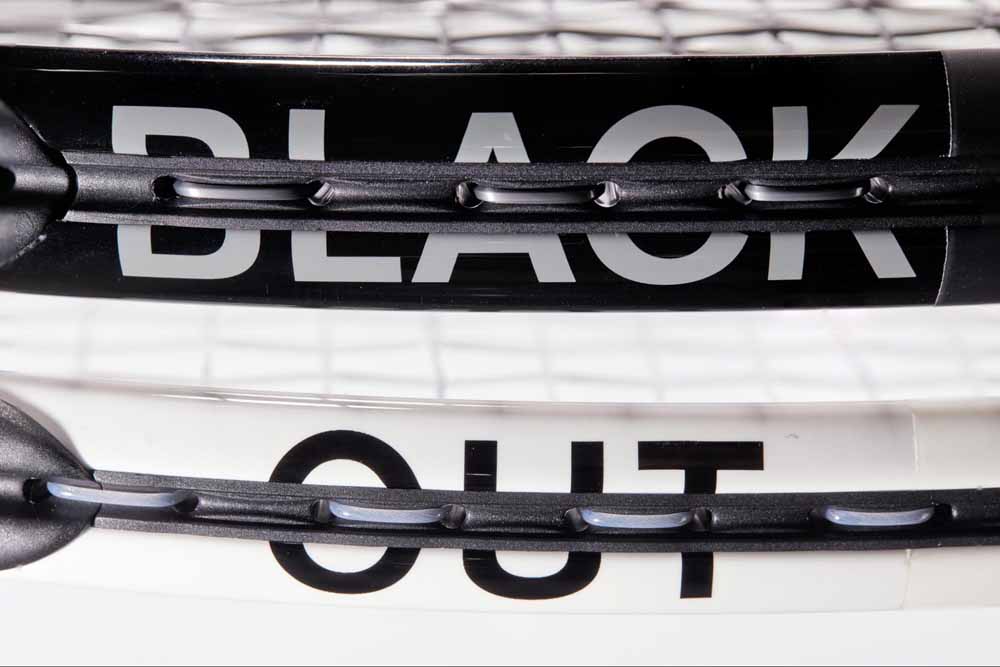 From concept to execution, can you talk about the length of the process and the research and development that went into designing the racquets?
We knew it wouldn't be a quick turnaround. Racquet production is a completely different process from string production, with more steps and more hands involved at every stage.
Fortunately, we had the luxury of time. And I think that was one of the most important aspects in the process. When we thought about the racquet development process, we took the same approach as we do with our strings. We don't give ourselves deadlines; we take however long it takes to develop something that we're 100 percent happy with and proud of. These racquets are the culmination of more than three years of development. We truly did an extensive amount of testing, tweaking, revising, resulting in a mind-numbing number of iterations and prototypes to get to where we are today.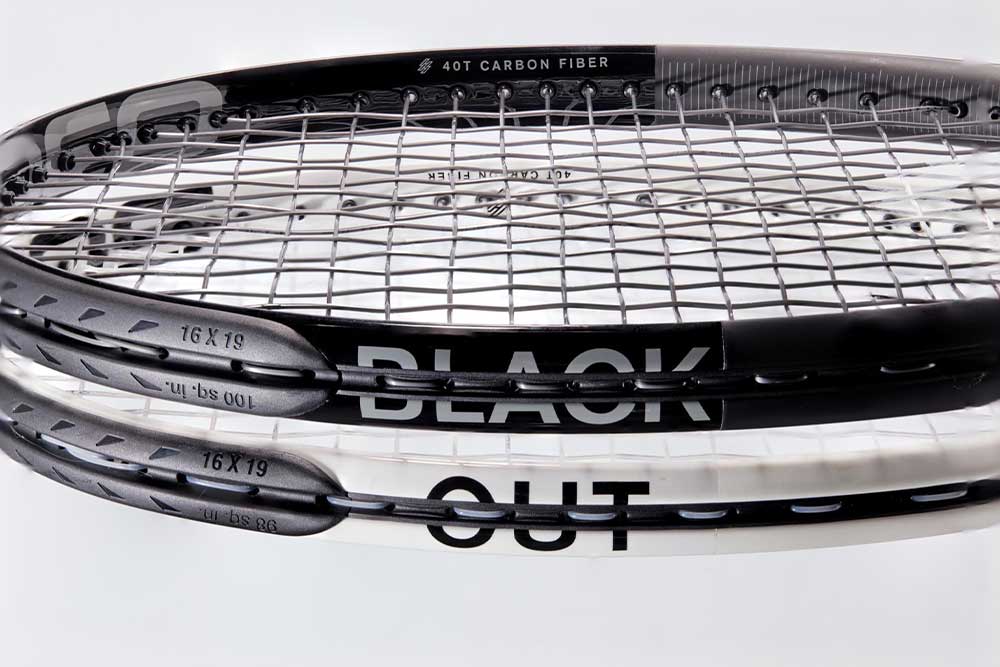 Can you describe the differing playing characteristics and technologies between the two frames?
We set out to create two streamlined racquet lines that would capture a large majority of tennis players—the WHITEOUT and BLACKOUT. Both racquets incorporate three technologies. The first is the Weight Control Module. We were trying to find a way to make it as easy as possible for any level player to easily customize/modify their specs without having to deal with lead tape, which is quite daunting. With the Weight Control Module, in a matter of seconds you can pop out the base plate that comes with the racquet and replace it with a 5 or 10 gram plate. It's a super easy and fun way to modify and tailor the overall weight and balance of your racquet anytime, anywhere.
Another cool feature is the 40T carbon fiber that we use in these racquets. We place this high-modulus carbon fiber material strategically at 3 and 9 o'clock to increase the sweet spot, stability and power of the racquet. We also have Liquid Crystal Technology, which are liquid crystal fibers incorporated into the racquet handle that reduces vibration and improves the feel and play of the racquet.
What's different in the WHITEOUT is that it has Foam Core Technology—optimally formulated PU density foam in the head of the racquet to reduce vibration and enhance the feel on impact. We wanted to make it a more control and feel-oriented racquet. And it has a thinner, constant beam width, with a lower RA for more flexibility. The frame is targeted for players with faster swing speeds who can generate more of their own power.
Whereas the BLACKOUT is more of a powerful racquet that does more for the player. It has a dual-tapered beam design, with the max beam height designed at the 5 and 7 o'clock positions to improve the flex and maximize power return of the ball, minimize energy loss, and offer great pop off the string bed. It's a great racquet that can be used by the whole spectrum of players, from recreational to professional.
"We were trying to find a way to make it as easy as possible for any level player to easily customize/modify their specs without having to deal with lead tape, which is quite daunting."
Solinco's Confidential string got its name from the "confidential" label on its packaging during the testing phase. Was it a similar situation with the prototypes for the White and Black Out?
We could have come out with generic names and did throw a lot of ideas around, but ultimately we decided to go with something that was simple, easy and what we thought was cool. Whenever we talked to players and asked them what racquet they were using, they often didn't know the name and referred to it by the brand and color of the racquet, or by the professional player that uses it. And we realized people would be referring to our racquets as the white or black Solinco racquet, and to make it easy, we went with WHITEOUT and BLACKOUT.
What has to happen for these racquets to be considered a success?
Of course sales and adoption would be a clear indication from a business standpoint of success. However, our goal was really to create innovative racquets that perform extremely well at the highest levels. And looking at the final product, after all of the work that went into it, we're really happy with how they turned out and in that regard we already believe it's a success. If we develop innovative and differentiated, high-performing products that are priced fairly, we believe the business success will come. It may take time, but we believe it will happen, and we're not going anywhere.
When can players expect to see the racquets at retailers?
They're going to be available very soon. Expect a full rollout within the next few weeks.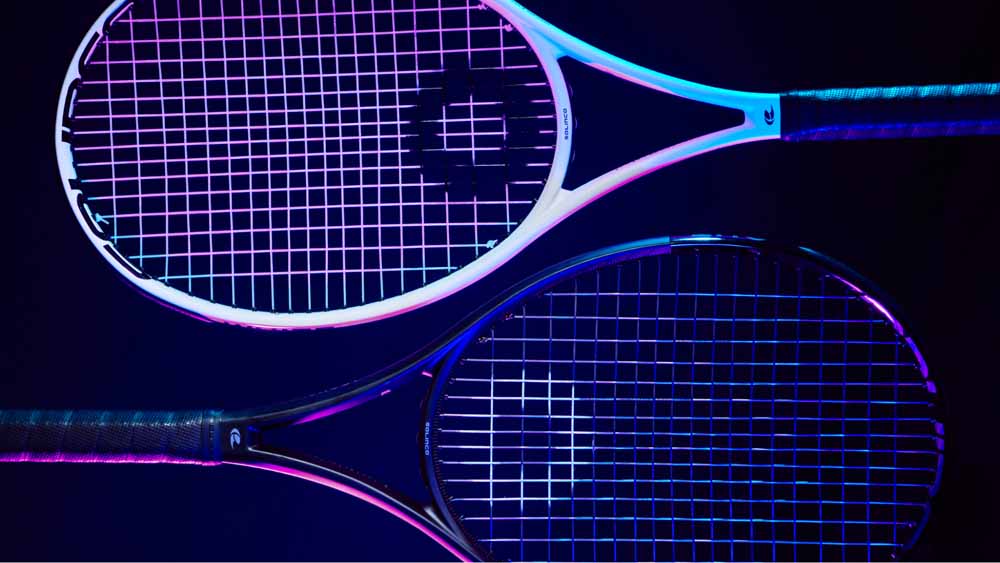 Rajeev Ram with partner Joe Salisbury complete the US Open hat-trick! Read on for more Team Solinco updates.
Read More