Interchangeable 5 gram and 10 gram butt-cap plates can be used to modify, adjust, and tailor the weight and balance of the racquet.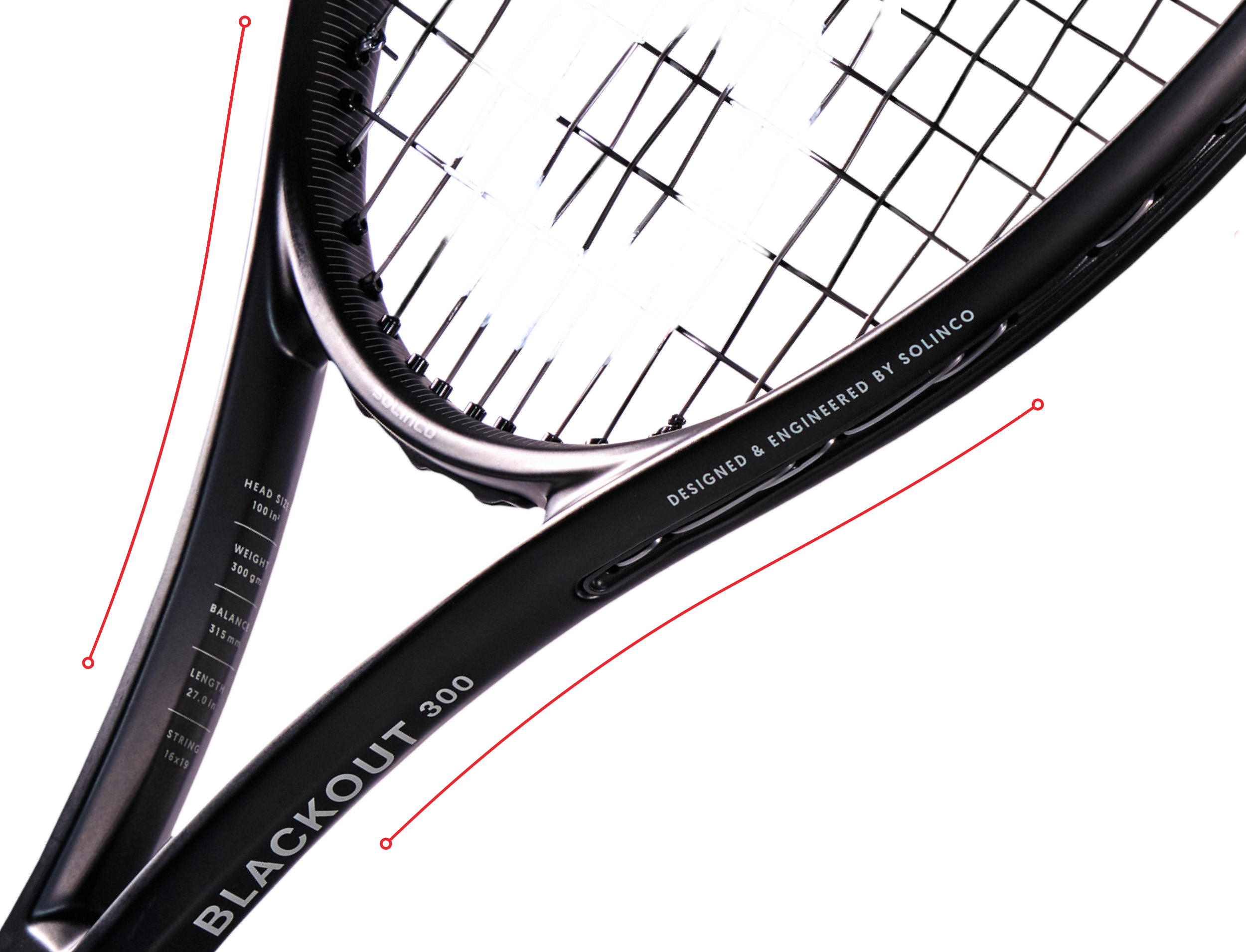 Max beam height is placed near the 5 and 7 o'clock positions of the racquet to improve the flex and maximize power. The added strength near the bridge maximizes power return to the ball and minimizes energy loss in the racquet.

40T Hi-modulus Carbon Fiber is strategically placed at the 3 and 9 o'clock positions of the racquet to enhance the impact zone, increasing the sweetspot, stability and power of the racquet.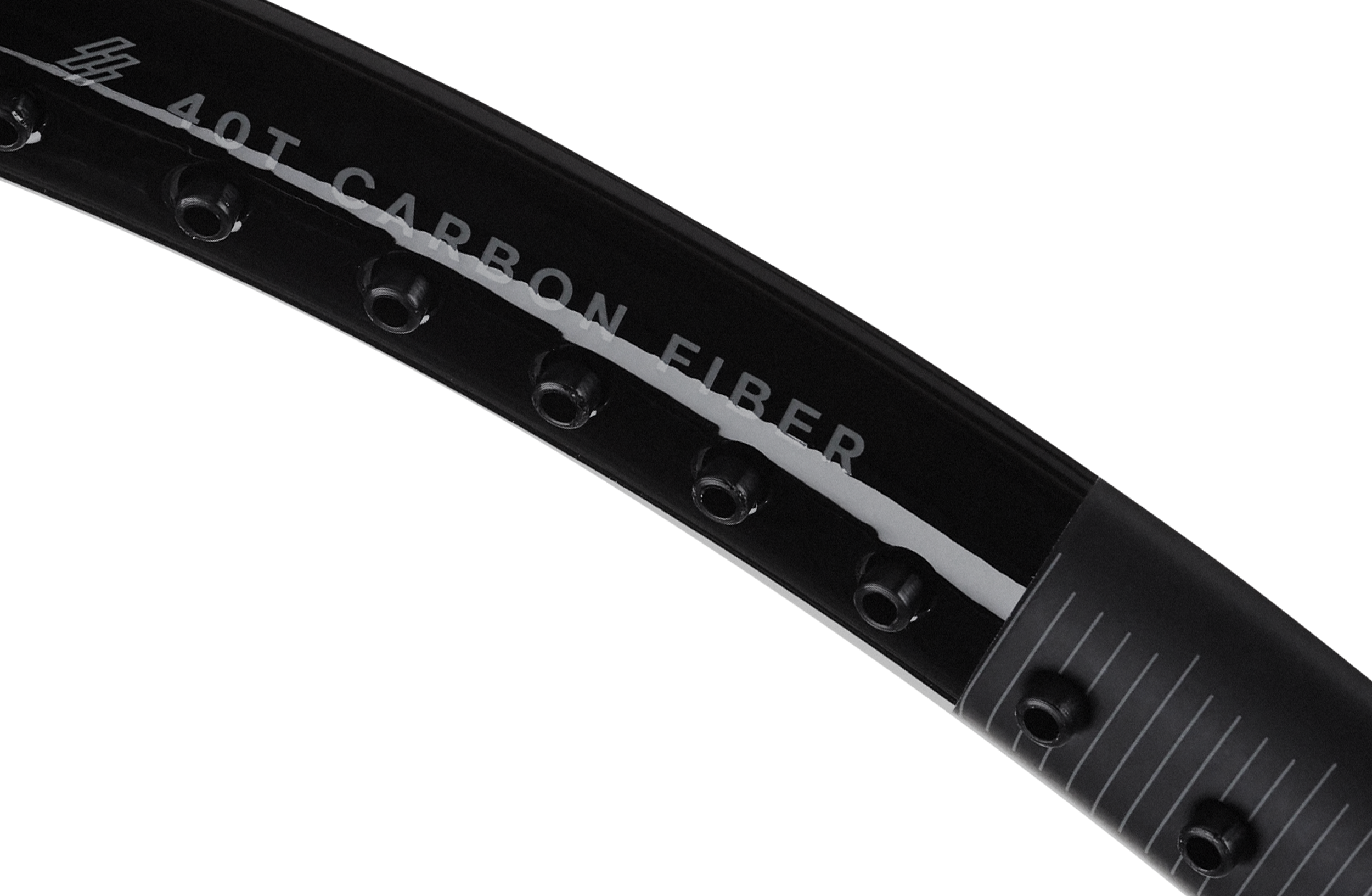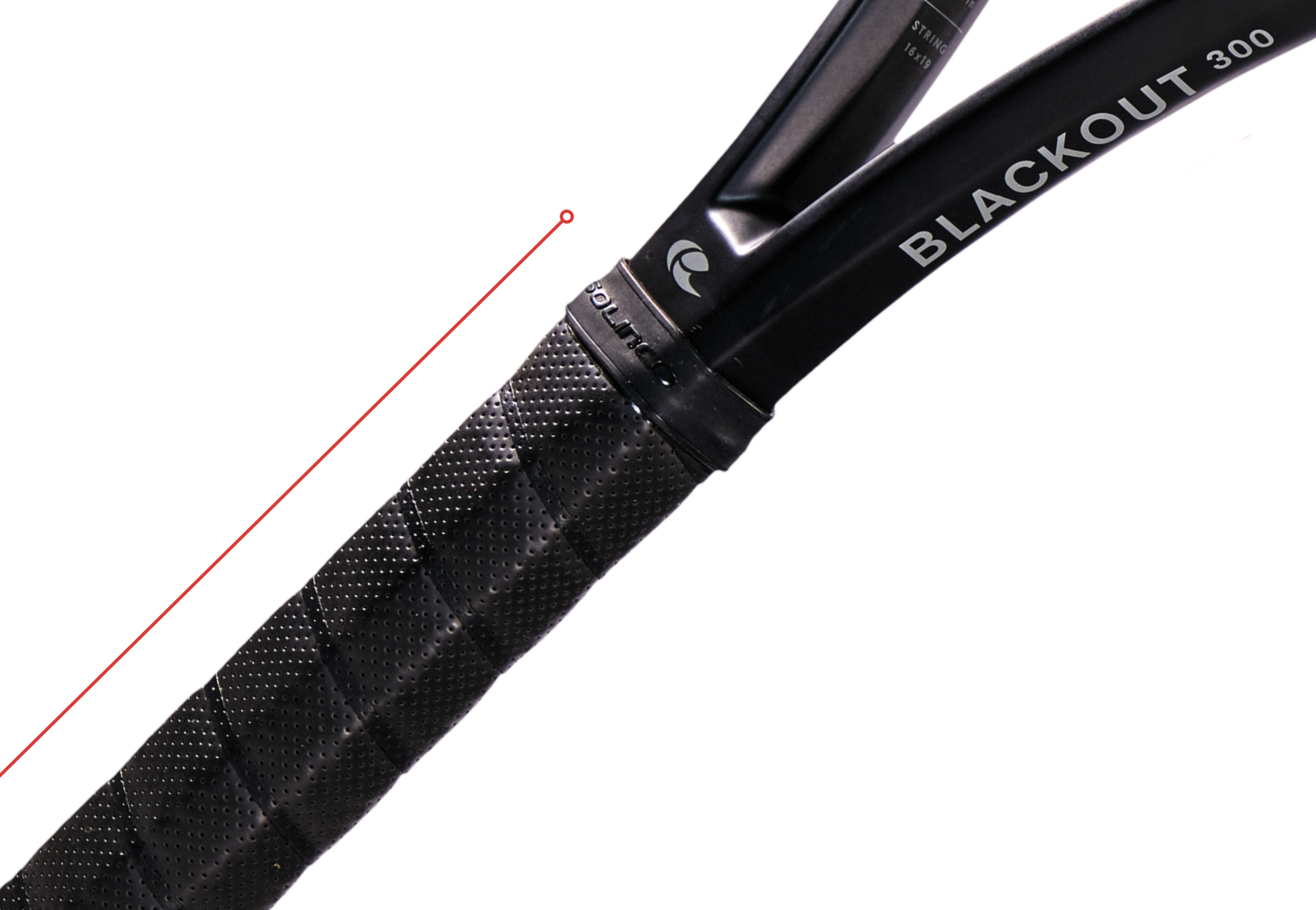 Liquid Crystal Technology
Liquid Crystal Fibers are incorporated into the design of the racquet to optimize flex, reduce vibration, and improve the overall feel and play of the racquet.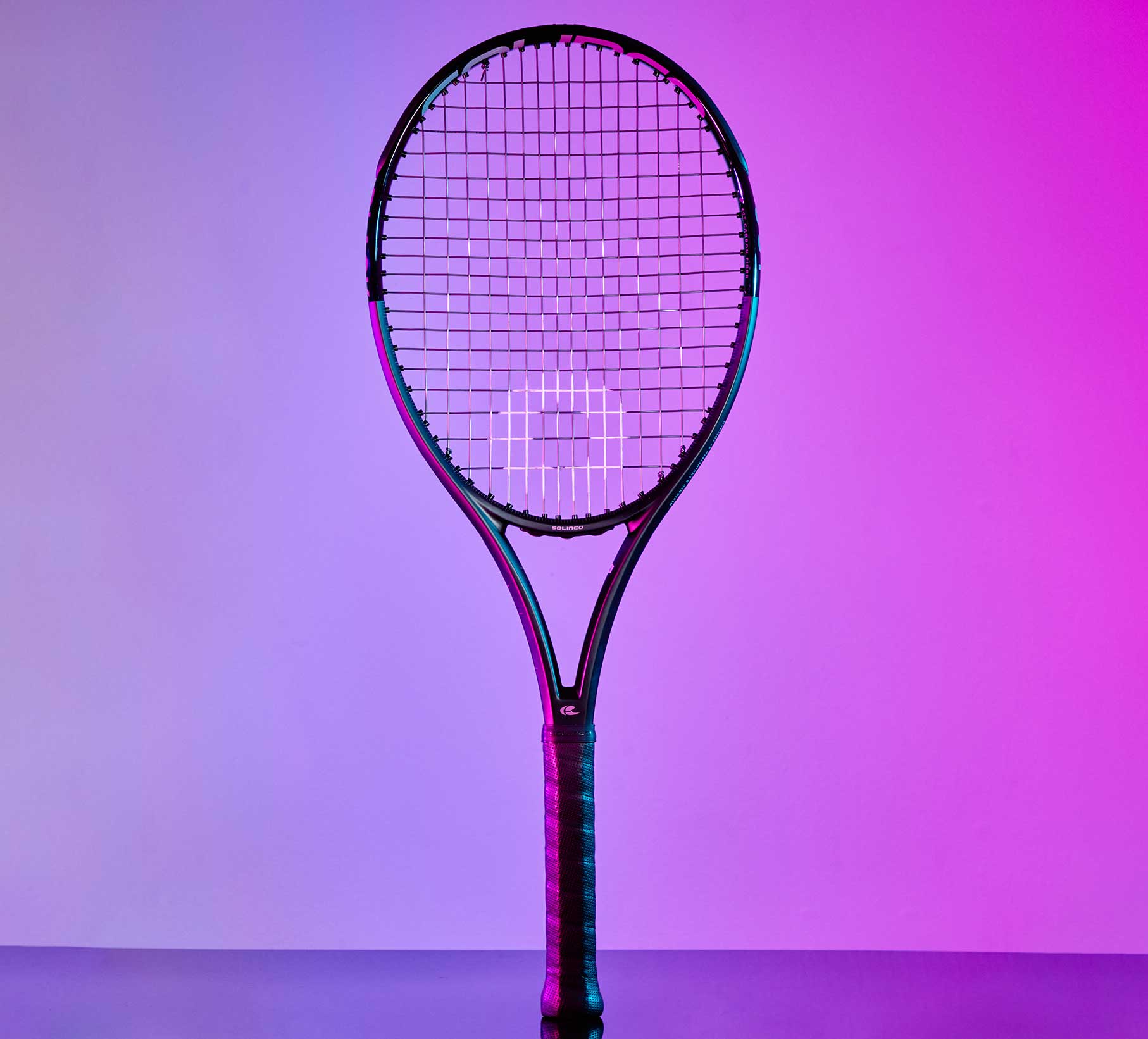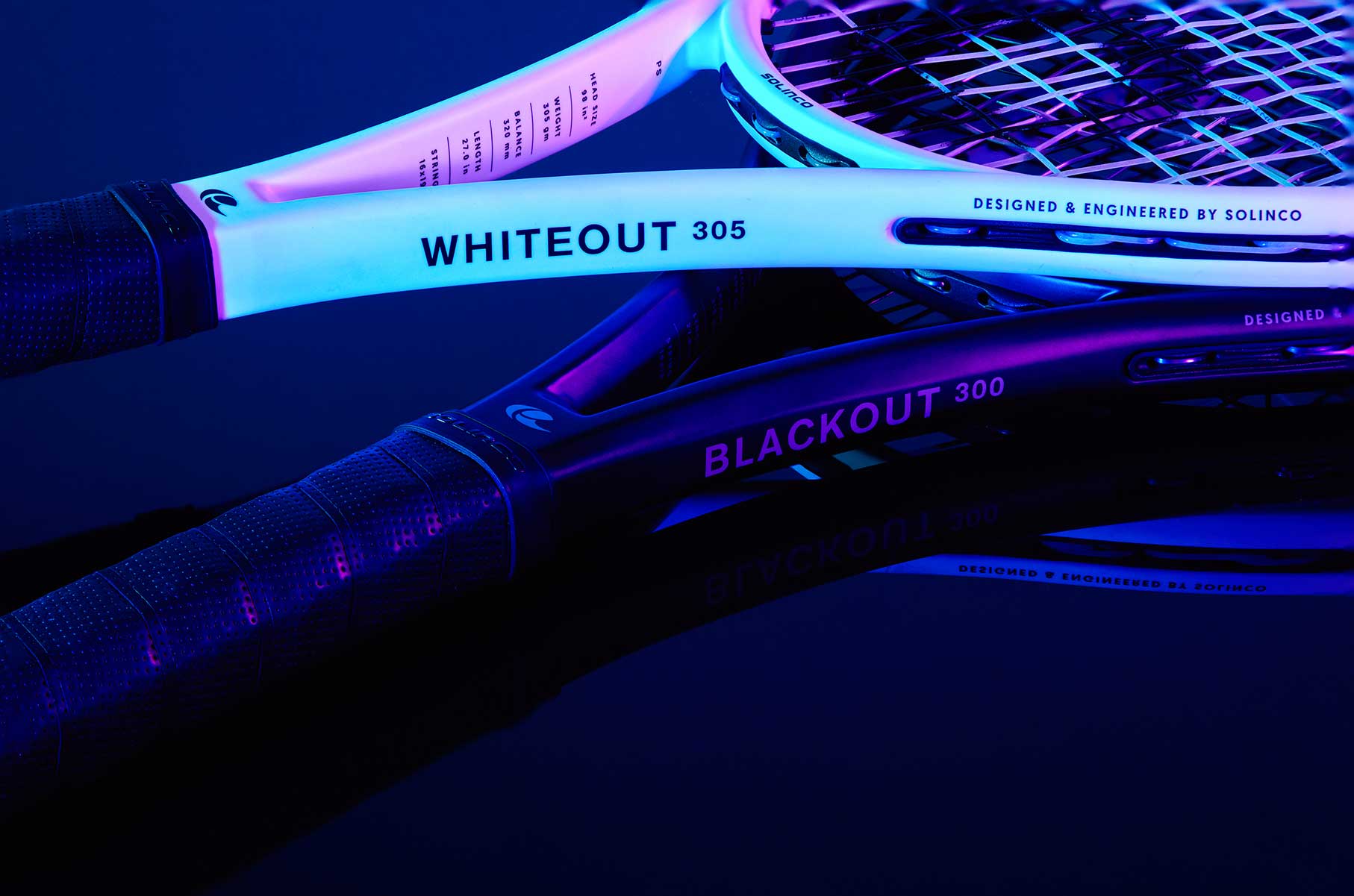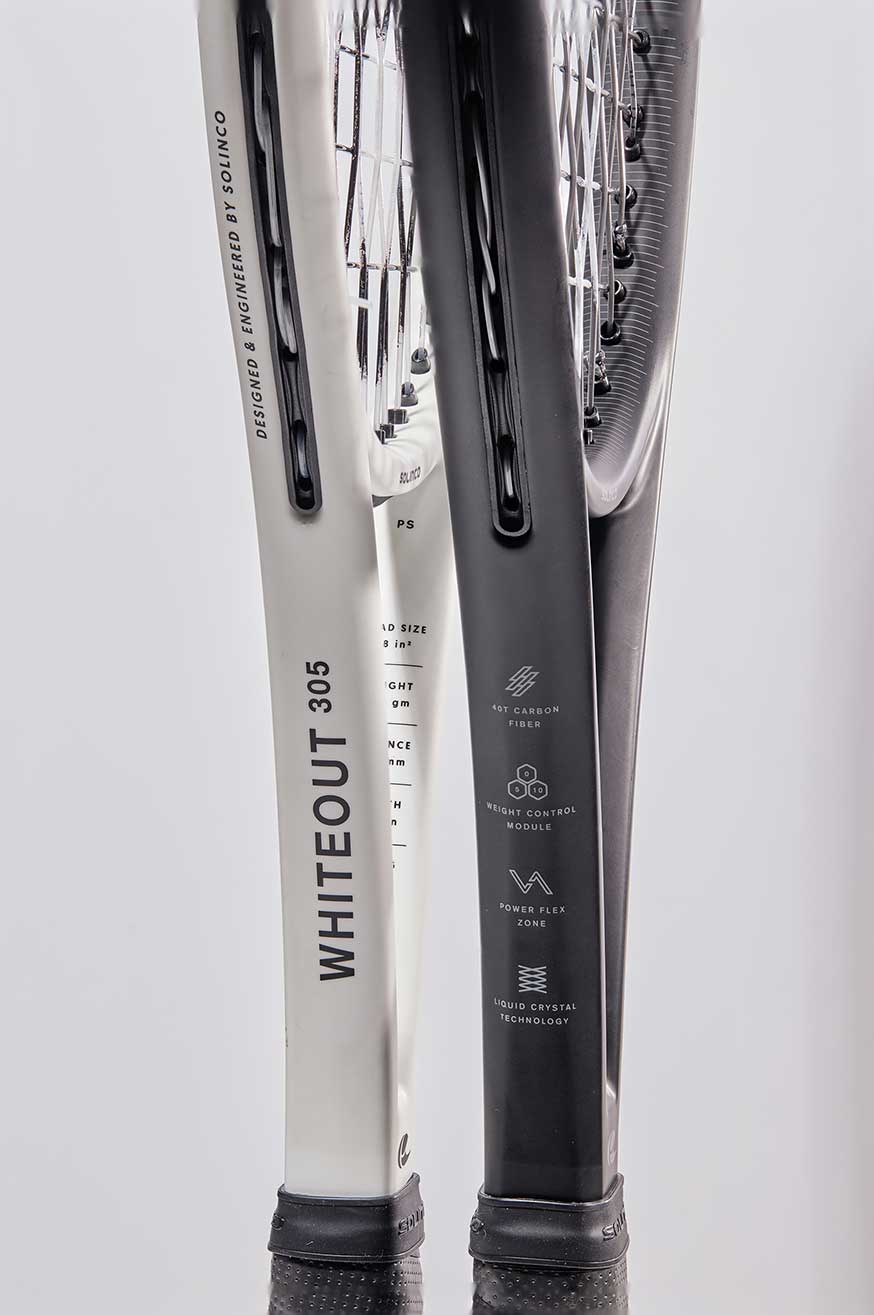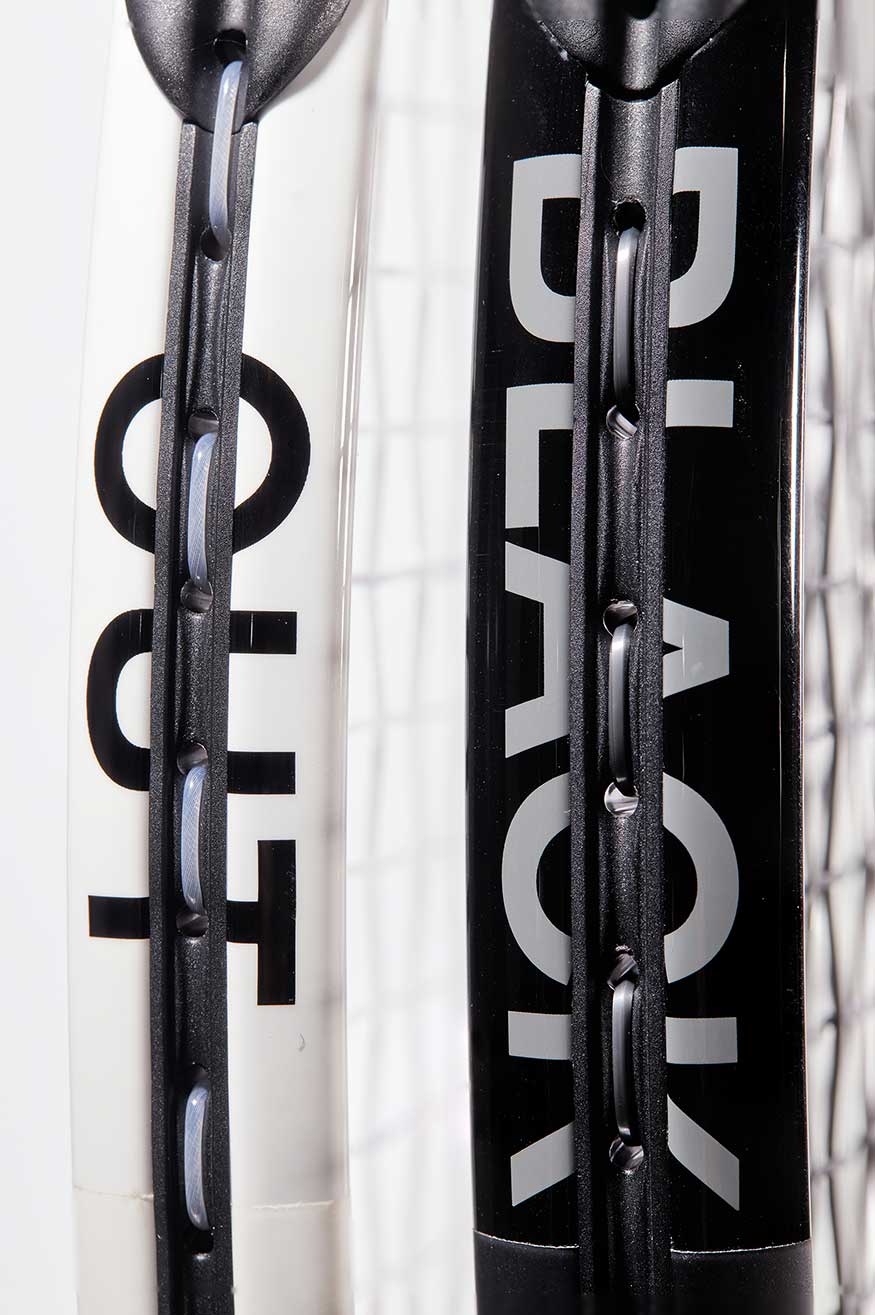 Headsize : 100 in² // Weight : 300g
Headsize : 100 in² // Weight : 285g
Headsize : 100 in² // Weight : 265g
Headsize : 100 in² // Weight : 245g