Behind the Game with Iva Jovic – 14 Year Old Junior Sensation
Team Solinco : Junior Spotlight
—
At 14 years old, Iva Jovic is already a champion on the junior circuit and is showing no signs of slowing down.
The Southern California native and 2021 Easter Bowl and Orange Bowl Champion has competed and won matches against college players, carving her path to become a top ranked WTA player.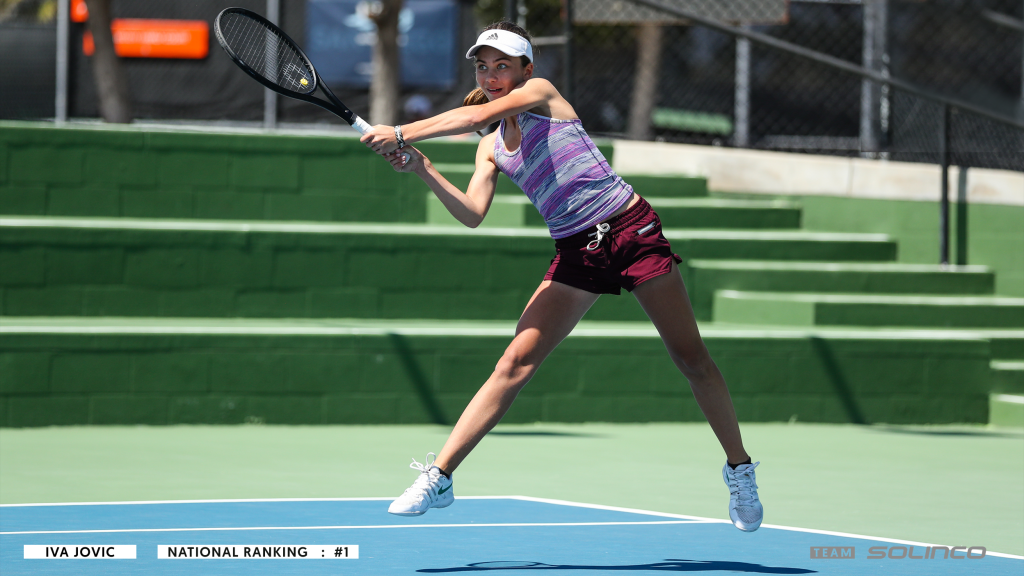 Recently, Iva entered into the USTA SoCal W15 at the Jack Kramer Club as a wildcard. In her run to the final, Iva scored the upset against the 5th seed, Jada Hart (UCLA), and earned her first WTA point. She fought hard for the title against USC Junior, Eryn Cayetano (also Team Solinco), but ultimately fell short 5-7, 6-4, 6-3. 
Still, Iva's rise through the rankings brings to mind other top-level youngsters who turned pro at an early age and proved that extraordinary talent can trump experience. Currently, Iva holds the #1 USTA ranking for tennis recruiting since 2021.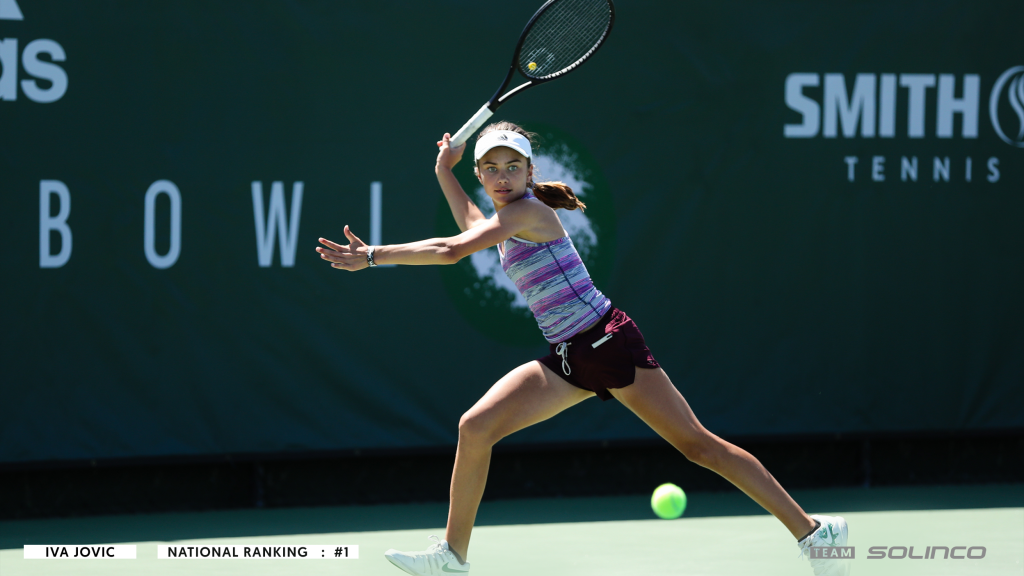 She backs her success with an intense focus on improving key shots and leveling up her game.
"Winning and making it into the finals of big tournaments has definitely helped my confidence level and game overall. This year, I've focused on being more aggressive on my groundstrokes, and improving my first serve, which has made all the difference."
Just before the 2021 Orange Bowl, Iva joined Team Solinco and began playing with the Blackout 300 racquet and Confidential 17g string.
"Joining Team Solinco has helped improve my game. After switching to the Solinco Blackout racquet and Confidential string, I won back to back championships at Easter Bowl and Orange Bowl last year."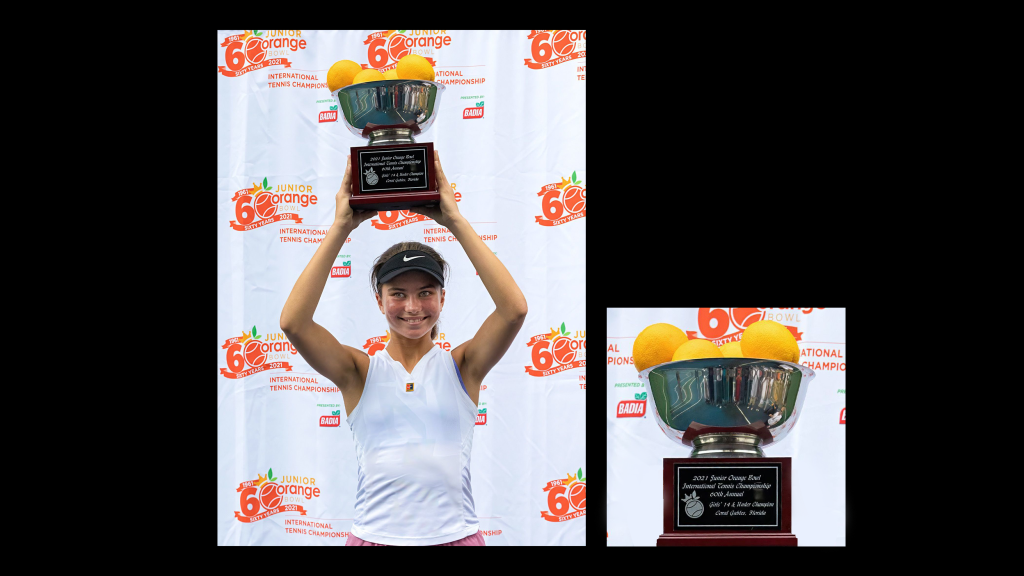 We sat down for a rapid fire interview to learn more about her pre-match routine and favorite moments on tour :
Age started playing tennis : 5
Favorite tennis shot : Backhand down the line
Memorable tennis moment : Winning Orange Bowl
Favorite surface : Hardcourt
Tennis role model : Iga Swiatek
Favorite pre-match meal : Oatmeal
Any music you like before a match : One Dance by Drake
Favorite tournament to play : Easter Bowl
Iva's future includes defending her Easter Bowl and Orange Bowl titles this year, in addition to playing the USTA Girls' Hardcourts for a chance at a US Open main draw wildcard.
Solinco is proud to be a part of Iva's dominance on court and looks forward to seeing her ascend through the rankings.
Iva's Equipment :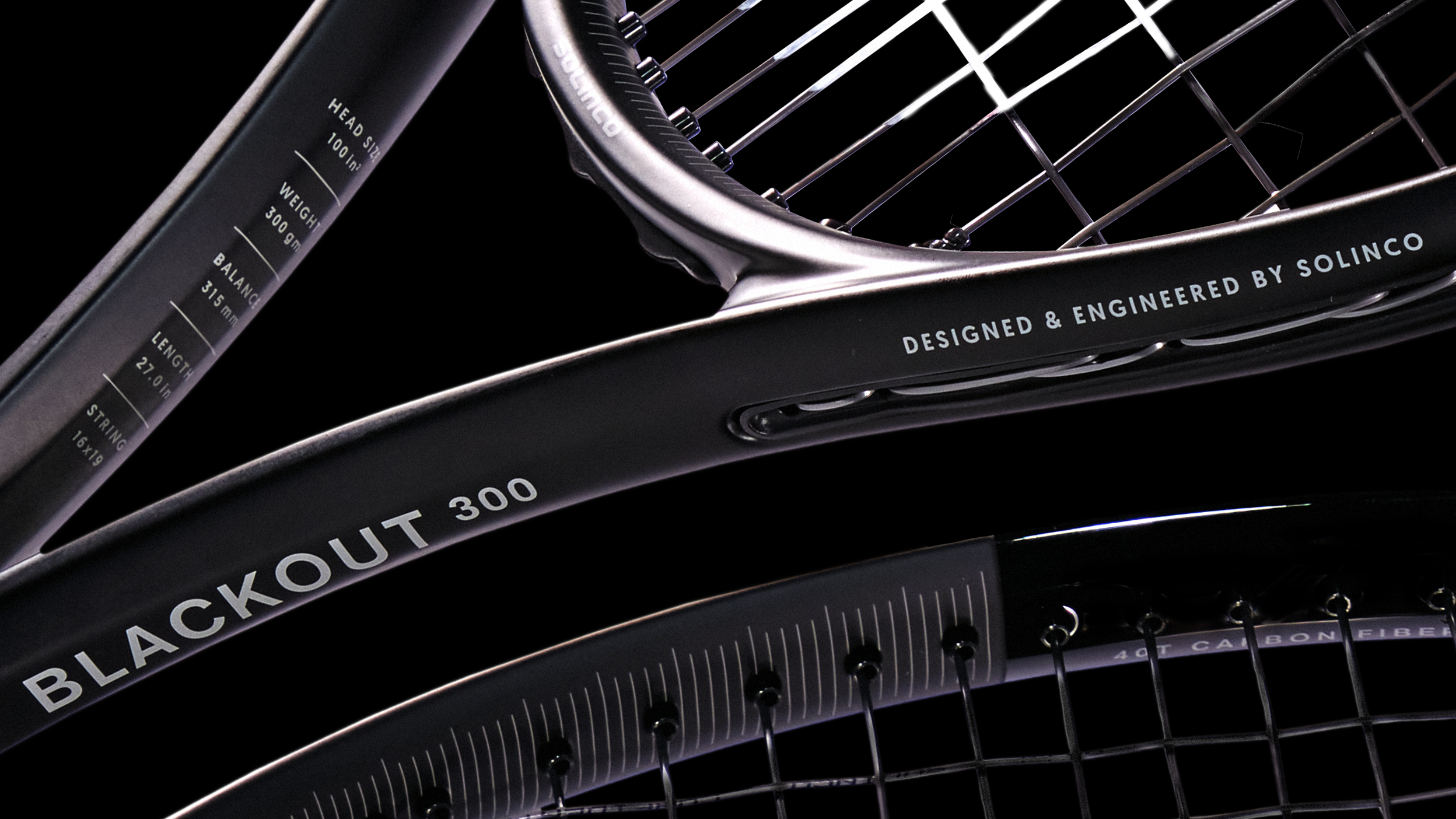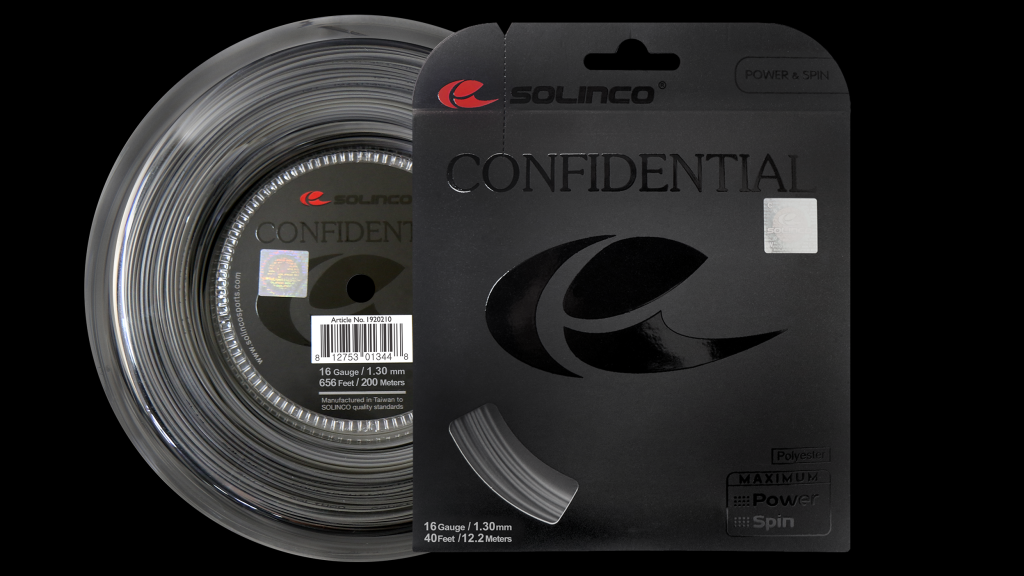 Solinco has added two new 28-inch renditions to its high-performance racquet lineups: The Whiteout and the Blackout XTD+.
Read More