2022 GEAR GUIDE: SOLINCO RACQUETS—BLACKOUT 300 AND WHITEOUT 305
"Usually, lightning leads to a blackout. This time, the Blackout led to lightning."
By Jon Levey | tennis.com
Seven racquet companies, two frames from each. One is sure to be a perfect match for your game.
HOW WE TEST: Several samples were requested of every racquet reviewed. Each model was either strung with the manufacturer's recommended string and tension, or such a string was provided, to optimize the frame's performance. Racquets were then distributed to our playtesters located throughout the country. Each tester was encouraged to try a racquet for as long as it took to get a feel for its particular playing characteristics, including power, control, comfort, maneuverability and overall playability. In addition to forming their own opinions, they sought assessments from playing partners, students and customers. A special note of thanks to Kevin Brandt, Mitchell Case, James Golden, and Kin Roseborough for their valuable contributions.
Solinco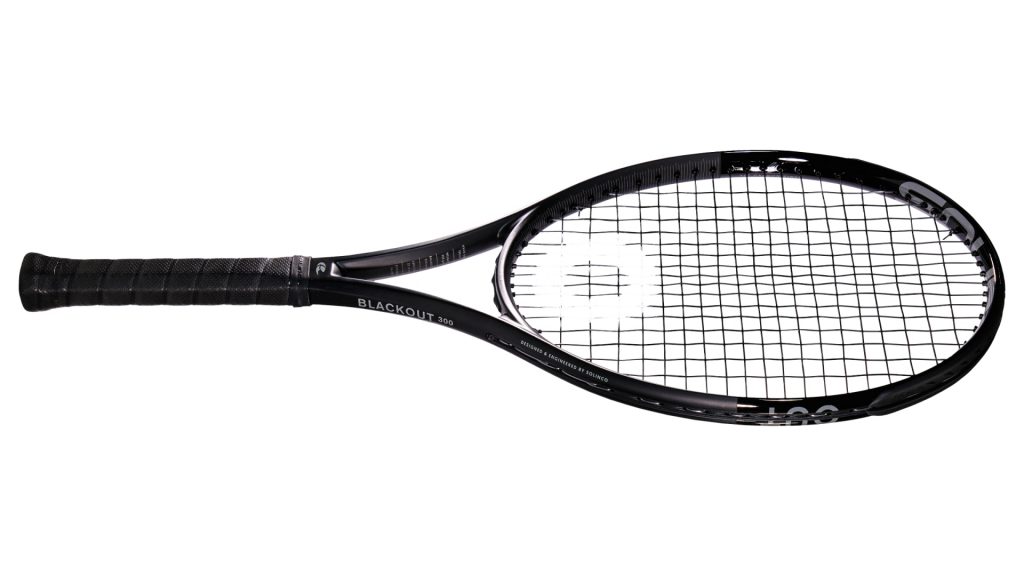 Blackout 300
PRICE: $220 (Buy)
HEAD SIZE: 100 SQ. IN.
LENGTH: 27 IN.
WEIGHT: 11.2 OZ.
BALANCE: 6 PTS. HL
SWINGWEIGHT: 315
RA RATING: 70
BEAM WIDTH: 23.5 MM / 26 MM / 23 MM
STRING PATTERN: 16X19
Player Profile:
Baseline Bully
Tester Quote:
"Usually, lightning leads to a blackout. This time, the Blackout led to lightning."
How It Tested:
+ Easy acceleration combined with a thick, stiff frame added up to a powerful stick that was also fairly consistent.
+ Whether bashing balls to the corners or using its extra juice to get out of trouble, it excelled at baseline play.
+ Not a wand at net, but still quite capable of doing damage with volleys—especially chest-high and above—and ruthless on overheads.
– Good pocketing and forgiving feel inside the sweet spot, but noticeably tinnier when con-tacted off-center.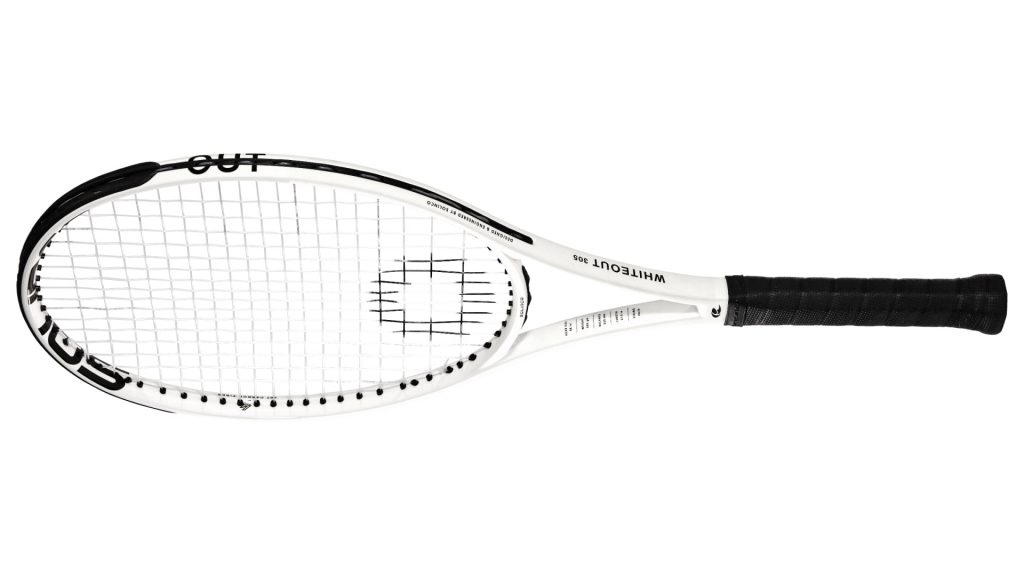 Whiteout 305
PRICE: $220 (Buy)
HEAD SIZE: 98 SQ. IN.
LENGTH: 27 IN.
WEIGHT: 11.4 OZ.
BALANCE: 4 PTS. HL
SWINGWEIGHT: 325
RA RATING: 65
BEAM WIDTH: 21.7 MM
STRING PATTERN: 16X19
Player Profile:
Jack of All Trades
Tester Quote:
"I could (and would) 100% play with the Whiteout."
How It Tested:
+ Solinco made a racquet worthy of its strings, with many of the desired traits of a player's frame—versatility, stability, feel—but with more free power.
+ The open string pattern cre-ated a higher launch angle than many frames in this category, with access to excellent spin-potential.
+ Smooth handling and point-and-shoot control made it an adept performer at net, capable of handling any volleying assignment.
– Occasionally erratic unless consistently employing lots of spin for control.

Rajeev Ram with partner Joe Salisbury complete the US Open hat-trick! Read on for more Team Solinco updates.
Read More