The WHITEOUT is designed to offer players with faster swing speeds a precise, control and feel-oriented racquet. It features a thinner, constant beam width design with greater flexibility and Foam Tech Core technology to reduce vibration and enhance the feel of the racquet.

Headsize  :  98 in²
String Pattern  :  16 X 19
Weight  :  305 g
Balance  :  320 mm
Length  :  27 in
Beam Width  :  21.7 mm

Recommended Tension  :  45 lbs – 50 lbs

–

Stringing

Instructions

(16 x 19):

Mains – Skip: 7T, 9T, 7B, 9B / Tie off: 8B

Cross – Starting Knot: 5T / Tie Off: 6B

Interchangeable 5 gram and 10 gram butt-cap plates can be used to modify, adjust, and tailor the weight and balance of the racquet.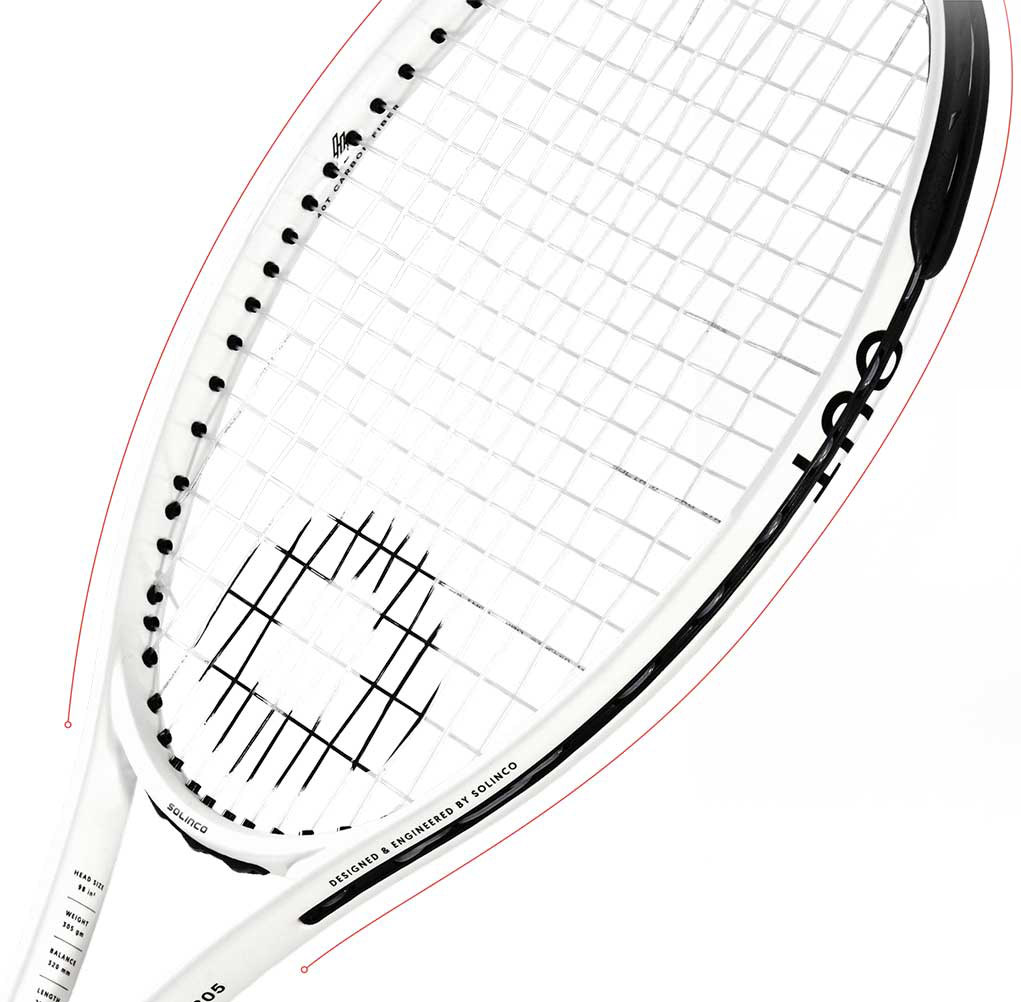 Optimally formulated PU density foam is utilized to fill the head of the racquet to reduce vibration and enhance feel.

40T Hi-modulus Carbon Fiber is strategically placed at the 3 and 9 o'clock positions of the racquet to enhance the impact zone, increasing the sweetspot, stability and power of the racquet.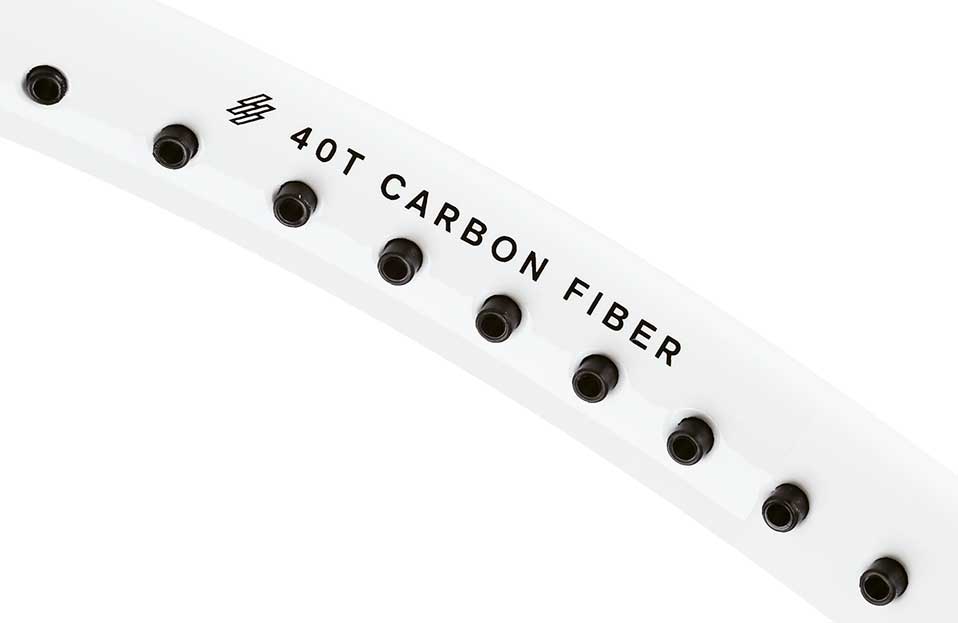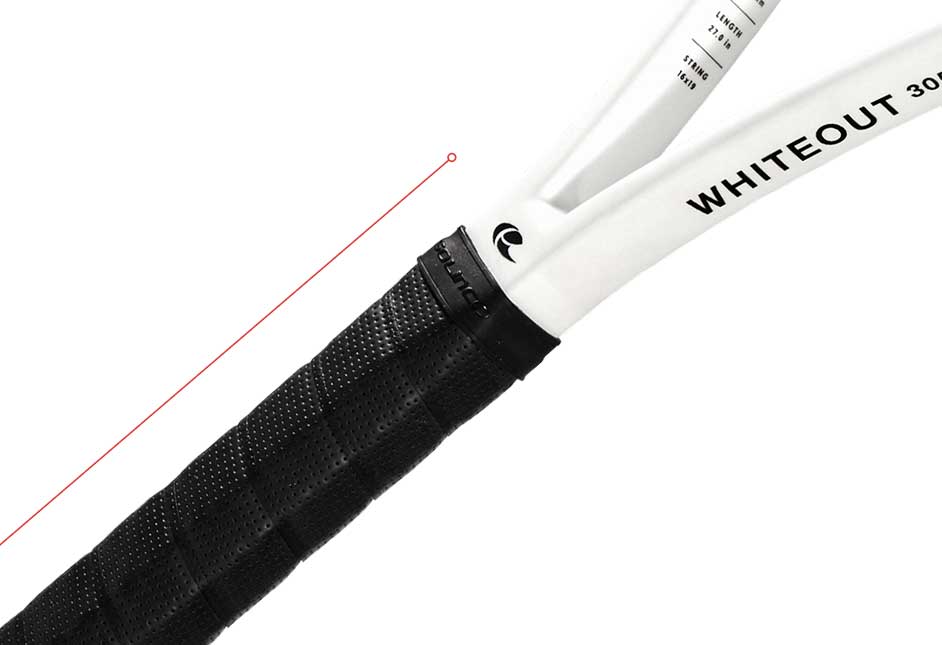 Liquid Crystal Technology
Liquid Crystal Fibers are incorporated into the design of the racquet to optimize flex, reduce vibration, and improve the overall feel and play of the racquet.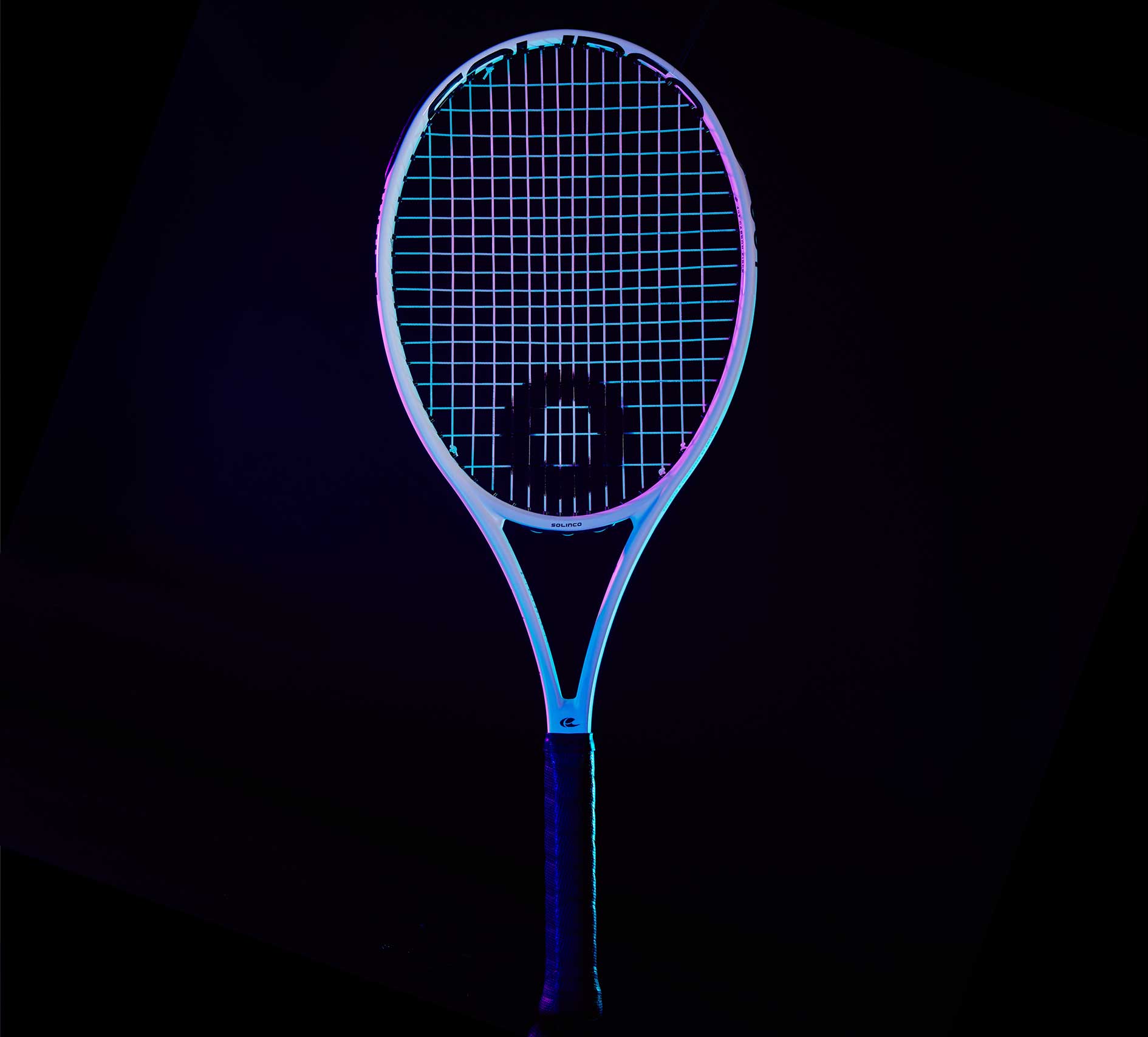 Rajeev Ram is the ATP Nitto Finals Champion for the second year running. This marks his second back-to-back win of two of the most prestigious tournaments of the year.
Read More